The St. Petersburg International Gas Forum is one of the five most ambitious international congress and exhibition projects in the oil and gas industry. The participants of the Forum are representatives of the largest companies of the gas and related industries, government officials, representatives of the expert community, research institutions and higher education institutions.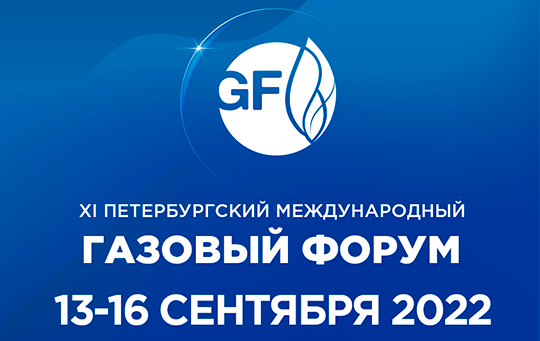 The agenda of SPIGF-2022 included energy security in the context of sanctions and energy transition, innovation and technological development of the domestic fuel and energy complex, trends in the NGV fuel market, LNG, LPG, hydrogen energy, carbon market and, of course, legislative support for the gas industry and personnel training.
The joint seminar-meeting of Gazprom Group's human resources management divisions and the Academic Inter-University Council of Gazprom, PJSC, was a significant event for the participants of the Forum.
The key speakers were S.F. Khomyakov, Deputy Chairman of the Board of Gazprom, PJSC, and General Director of Corporate Security Service of Gazprom, PJSC, Anastasia B. Bondarenko, State Secretary, Deputy Minister of Energy of the Russian Federation, and Elena B. Kasyan, Head of Department 715 of Gazprom, PJSC. Special attention was paid to the training of specialists for the gas industry.
The event coincided with the 25th anniversary of Department 715 of Gazprom, PJSC, on which we cordially congratulate the management and all employees of Gazprom, PJSC.
The Forum included constructive discussions on the further development of energy law, legal regulation of key tasks of the fuel and energy complex, and the training of energy law specialists.
We would like to thank Gazprom, PJSC, for the opportunity to participate in such an important event and wish success and prosperity!