The thesis was defended by Nadezhda Vasilievna Koropets on the topic: "Legal status of generating companies as participants of the electric power and capacity wholesale market" for PhD in Law in St. Petersburg State University on June 30, 2023.
The academic adviser is Professor, V.V. Romanova, Doctor in Law.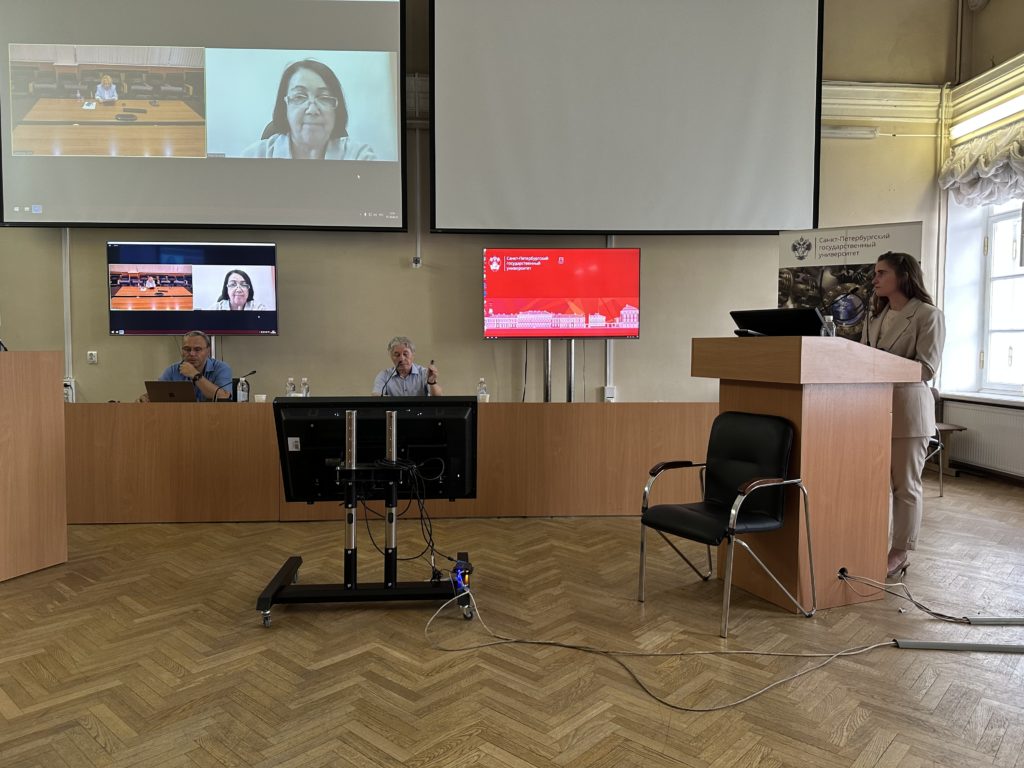 The Thesis Board of St. Petersburg State University resolved to award N.V. Koropets the degree of PhD in Law majoring in subject matter 5.1.3 Private Law (Civil Jurisprudence) Sciences.
We congratulate and wish Nadezhda Vasilievna Koropets many creative successes!!!