On July 27, 2022, Anastasia B. Bondarenko, State Secretary, Deputy Minister of Energy of the Russian Federation, and Viktoriya V. Romanova, LL.D., Professor, Chief Scientific Officer of V.A. Musin Research Center for the Development of Energy Law and Modern Legal Science Autonomous Non-Commercial Organization, signed a cooperation agreement between the Ministry of Energy of the Russian Federation and the Center.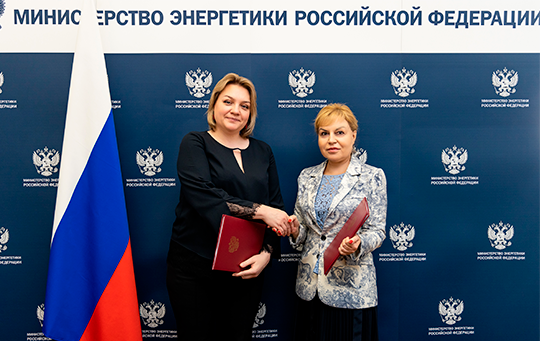 The key areas of cooperation include the generalization of the practice of applying the laws of the Russian Federation in the FEC and the joint development of specialized educational programs in energy law.
Anastasia B. Bondarenko noted the significance of long-term cooperation and the importance of consolidated efforts of the Ministry and the Center in improving the quality of legal regulation and development of human resources in the FEC sphere.